PharMethod is a privately held corporation located in Langhorne, PA, roughly a half-hour east of Philadelphia. We specialize in speaker bureau management solutions, online engagement platforms, live, virtual and hybrid meetings and event management for the pharmaceutical, medical device and biotech industries.
innovation. service. culture.
innovation
For over 25 years, our organization has strived to develop market-leading technology and service solutions to assist our clients in accomplishing their goals. Our in-house software development teams and creative media production associates have developed solutions in the speaker bureau management, live event production and web streaming marketplaces that have set the standard for these industries.
service
At PharMethod we form true partnerships with our clients. Organizationally we foster a high-touch client service environment, with a goal to exceed client satisfaction and foster long-term relationships. Industry experience, system functionality and superior service supports lasting value for our client organizations as they promote and educate within the highly regulated healthcare marketplace.
culture
Our culture is unique and driven by the core values created by our CEO, David Kovalcik and his life's experiences. The main core value of "We Are Family" centralizes the outlook of PharMethod and our sister companies Dyventive and Xyvid. Ultimately, the core values have evolved into a legacy that will continue to serve future generations within our organization, our associates and families.
connect with us at our next event
Meet PharMethod at industry events and set up a virtual meeting.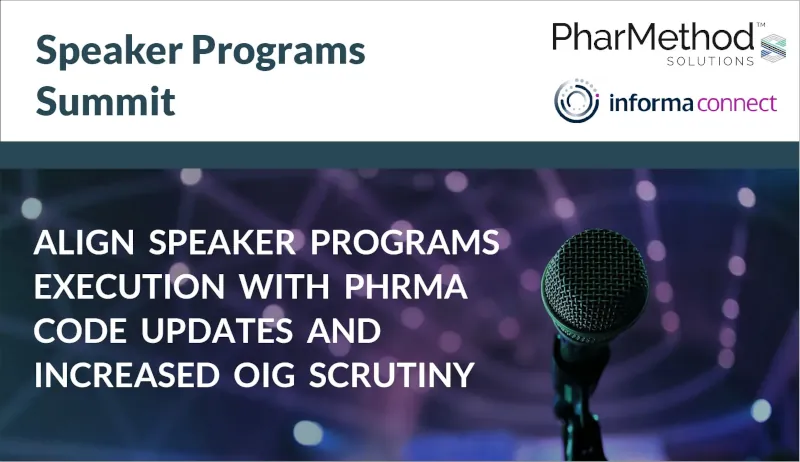 Informa Speaker Programs Summit
February 27 - March 1, 2023 | The Bellevue Hotel, Philadelphia, PA
community involvement
Giving back. PharMethod's culture is to take responsibility and get involved to make a difference in the community.
Want to work for PharMethod?
Careers
partnership
With a specialty in compliant HCP engagement, we combine state-of-the-art technology platforms with highly experienced industry personnel to assist our clients in navigating the regulated and increasingly competitive healthcare marketplace. A partner in every sense of the word to help you accomplish your goals.
collaborative
partnerships
exceptional
client services
streamlined
implementation